The Summer holidays are for most kids, the greatest part of their childhood. I get it. I was a kid once and for a time, I loved it… Then for another time, I hated it… Then I loved it again but it all depended on my mental health and who was around me at the time. I was fortunate enough to have a Dad (despite having a disability) who still took my sister and I out at least once a week. Everyone knows him so even a short journey to the shop would take three times the amount of time due to his need to stop and have a full-blown conversation with someone. (I hated it!)
This Summer I have tried hard to battle it out with my imaginary axe and slowly attempt to chop and hack at my anxiety. (See Breaking Down Anxiety| PARK |.) This lasted no more than two weeks because unfortunately anxiety started to chop and hack at me. Thanks Anxiety, you're a real chum! (y)
Please, don't get me wrong, I love having both kids at home. They are fed, clothed, and doing their own thing whether it is building strange buildings with MEGA Blocks or watching kids on YouTube. I think we all enjoyed the extra zzz's in dreamland thanks to Little Man's fondness of sleep and despite screaming at them to stop fighting a few times a day, it is also refreshing to hear them laughing and playing together. Little Man's speech has also took a sudden spurt with him bashing out new words quicker than Logan Paul's punches (yeah, I went there.) But this is all we did except for our annual trip to Stourport courtesy of SuperGrandad (See: Family Day Trip to Stourport [With Great Grandad]). But trust me, I didn't enjoy myself. I wanted to go home quicker than Dorothy could click her heals together.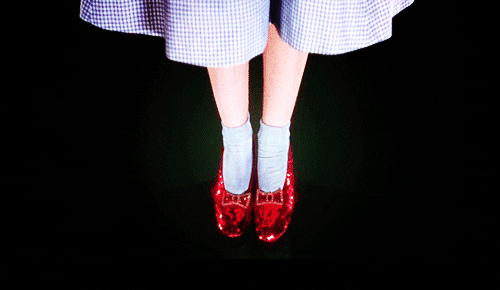 I was worried about money, how much this day would put a dent in my pocket but I was also worried that Mini Me would remember about sitting at home doing nothing all Summer. That depressed me. So, I stuck a temporary pin in my Anxiety and let it consume me in the evening when the kids were fast asleep.
Social media is great for showing the world what amazing things you have got up to. I am an anxious participant of this trend myself and I like sharing what little things we did so we can look over it in the future. I also love seeing what other people have gotten up to so that when I am in a better position, I have an idea of places to visit and things to do. I thought I was doing fine by not feeling extremely guilty about the lack of activities this Summer. After all, Mini Me got her ears pierced and I had pushed myself to take them out a couple of times. (It was more than last year!) But, I still felt like I was failing… failing as a mother… failing at giving my children a fun-filled child hood… all because we have never been on holiday, because we haven't gone on many trips, because my anxiety and financial circumstances just can't comprehend with what a "good" childhood should look like.
However, it dawned on me last week when I had scrolled up on to a status which involved a picture of text. It was an open letter to teachers asking them to NOT ask the children what they did that Summer because some children don't go on Holiday or go out at all due to finances. Some children are barely eating and some are just trying to survive through domestic violence or trying to escape it. My belief in failing was stabbed in the heart. I was forgetting that my children's needs are met and this drag of a Summer won't be forever but for some children it IS forever.
Kids want to go back to school to learn (like my daughter) but many children want the Summer to end so that for six hours a day they are away from home. Safe at school with their noses in a book.
It isn't about whether a child goes on holiday every Summer. It isn't about children going on spontaneous trips for a day. It isn't about anxiety stopping parents like me from doing these things and it isn't about finances putting a stop to the activities that you want to do. It is about the love the children feel at home during the Summer holidays. A kid may not remember the trips or the food they ate but they will remember the love and the quality of time that was spent with them and for many kids… that isn't the case.
So… THAT is why I am glad the Summer holidays have ended so that children who are suffering from the hands of abuse, are safe even if it is for a while
For information about the different kinds of abuse and how to spot the signs and help a child in need, please look at the NSPCC Website.
Comment below your thoughts. Please be kind.
BabblingMummy ~ XOXO